Coming in November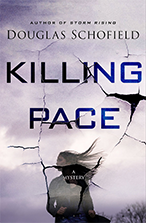 Killing Pace
Douglas Schofield
In Killing Pace, Douglas Schofield, author of Time of Departure and Storm Rising, delivers a heart-pounding tale set in Everglades City, Florida, and Sicily, Italy, with three important questions:Where am I?… How did I get here?… and most importantly… Who am I?
About Douglas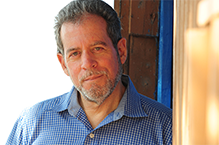 Douglas Schofield was raised and educated in British Columbia, where he earned degrees in History and Law. Over the past three decades, he has worked as a trial lawyer in Canada, Bermuda and the Cayman Islands. During those years, he has prosecuted and defended hundreds of cases of murder, sexual assault and other serious crimes. In 2013, after nine years as Assistant Solicitor General in the Cayman Islands Government, Douglas returned to private practice. Douglas and his wife Melody live on Grand Cayman…..
Novels
By Douglas Schofield
Reviews
A cliff hanger!
Cheryl, location unknown
I didn't know what to expect when I started 'Succession'. I'm not sure I would have purchased it if I had just downloaded the Kindle sample. I'm glad I just hit the "buy" button. I enjoyed the characters. I LOVED the premise and the story. I like books that move along and this one did. The only thing that I did not like, is that the story ended, but it didn't end. It's a Cliff Hanger to use a T.V. phrase. Now I'll have to wait for an eternity for Mr. Schofield's next book! He better be writing!!
This book has it all!
Megan M.
Pre-publication reaction from editors and proofreaders–Be warned! Start this book and you will not be able to put it down. It's like reading an action movie – a very smart, well written blockbuster. This book made me late for dinner! I'm not a mystery/thriller reader usually but this book has it all – mystery, murders, car chases, illegitimate royal weddings, poisoning, kidnappings, handsome bodyguards…even Queen Elizabeth and Prince Philip make an appearance. It's the perfect airplane or hammock book – that is, when you have a few hours to just enjoy a really great novel.
Time of Departure review by James Renner
The Man From Primrose Lane and It Came From Ohio
If Michael Connelly and Audrey Niffenegger collaborated on a story and then sent it into the past to be edited by Rod Serling, that novel would be Time of Departure. A hard-boiled detective thriller with a dash of fantasy, Time of Departure is a clever read. Daring, even. It risks angering readers who thought they knew what they were in for, only to be derailed at the turn. But the brave souls who venture on will not be disappointed. I read the last 100 pages in a blur of words just to find out how it all came together and ...
A five-star rating for Time of Departure
Nancy McFarlane
A five-star rating!Wow! What a great book and what a surprise. I was hooked from the beginning by the story of young, state prosecutor Claire Talbot who is the newly appointed felony division chief. She is tough as nails and has to prove herself daily to many old school cops. It didn't help at all when a newly discovered grave linked back to crimes which occurred thirty years earlier and when a mysterious ex-cop who worked the original cases suddenly appeared to help her. Mid-way through the book I began to realize that all was not as it seemed but ...
Les Standiford
Bone Key and Water to the Angels
Douglas Schofield's Time of Departure is the fictional equivalent of a carefully crafted set of Chinese boxes, with a gripping police procedural nested within an engaging character study, enveloped by an overarching narrative that grapples with this world's essential questions. The investigation undertaken by driven state's attorney Claire Talbot takes readers to chilling, uncharted territory and reminds us that "whodunit" is seldom as compelling a matter as why certain tragedies occur in the first place.